Powered By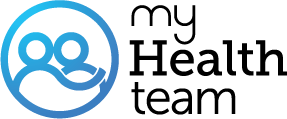 New Heart Failure Medication
A MyHeartDiseaseTeam Member
I had a Cardiologist appt this week that was ok, Thankful. My Cardiologist was telling me of a new medication approve now for heart failure patient with low EF, it is a med that is given to type 2 dietbetc, ( I forgot the exact name), she said it has few side effects. I am scheduled for an echo in May and if my EF is low, she recommended the new drug. Have anyone heard of the medication? I hate to add another pill to my daily intake.😔, but may try it. I hope my echo increases or stay the same. Take Care everyone.
Hello Janice, having any side effects from Farxiga? My cardiologist had mentioned that drug if my EF did not increase in May, but thank God it did increase some. Due for another echo around April, if I am Blessed to be here, Praying for more increase of EF, I hope your meds help you with your heart issues. Take Care.
I was just put on Farxiga.. pretty much the same as jardiance..
I was so active before several shocks in Sept and one Nov 1.
I was put on amiodarone.. very toxic drug.. or I need an epicardial ablation.. I r try abeles almost 4 hrs for an ablation (endocardial).
Epicardial are more concerning..
very risky.. thinking of going to Boston or Penn Medical. I need to research docs that do these procedures often.
The new ones that I am taking are Farxiga and Entresto!
I forgot what I was on but but I felt so gross so much. Weak I was so weak. Coreg really make me feel off balance and everything just off. Then I would think, "l wonder if anyone else feels like l do like l am falling over bonk, bonked again
I was giving Farxiga more or less 4 months ago and luckily I have not gotten any side effects. The good side, less appetite 😊.
..I was on Farxiga for about 4 months...severe vaginal itching to the point of bleeding....had to discontinue it...
I was put on Farxgia last summer. I started to have some side effects in the fall like red blots on my lower legs. This year I also developed yeast infections this year and the red blots got larger and hotter. I saw my primary doctor and I was put on antibodotics and told to wear support hose. I called my cardiologist office to let them know about my side effects and my primary doctor taking me off Farxgia. My cardiologist agreed and told me discontinue the medication. Has anyone else been on Farxgia and have those side effects?
Hello MsB,
I know and these are complicated conditions that we are learning to live with.
Take care,
Robin
Join today!
Start meeting others who understand