Powered By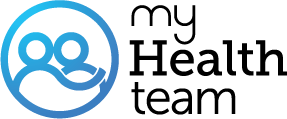 Hips Hurting, Is It From The Meds? Anyone Else Have This Issue?
A MyHeartDiseaseTeam Member
I have been on my meds after heart attack and 4 stints for 2 months, noticed my hips started hurting couple of weeks ago, thought it was from exercising. However, it woke me up last night hips hurting so bad, just wondering if this could be from my medication? Anyone else have that, changed meds and did it help?
If your on statins could chance it could be that or arthritis . drs need to let you know . I've been on every statin they had to put me on injections Preludent. I still have arthritis but no where near what it was .
No, I do not take much and I watch out what I take.
I am Sister Damsch, would you like me to send you a blessing to heal you?
I started CoQ10 and it has helped with the pain, now to figure out what med is causing the breathing issues... Always something isn't it...
I blamed a statin med for my hip pain. It wasn't that. I had bursitis in my hips.
In the past I had terrible joint pain from statins so I just quit taking them. Bad decision on my part but several years ago I switched doctors and my PC and my cardiologist told me to always take CoQ10 with the atorvastatin and it has made a huge difference.
Mine is from the Statins, Dr took me down from 85mg to 10 mg, it is helping some, but still having issues. I go see him Tuesday for 3 month checkup so hopefully we can come up with a better plan.
Brilenta made me very out of breath. On Plavix and Eloquis now. Hips been hurting bad for years
I was on brilinta ( a blood thinner) after putting a stent in. Oh I goodness I thought I wasn't going to make it. Just putting clothes on made me exhausted! I called my cardiologist and he said it was just from the Brilinta, brilinta is supposed to be four times as strong as Plavix so they really want to stay on it for at least 3 weeks. I was on it for 3 weeks but mam oh man I was weak in the knees! Noel
Thanks, my cardiologist took me off of it for one week, then if pain goes away I will start taking it again, to make sure it is the Statin. One night without it and the pain is already going away :)
Join today!
Start meeting others who understand