Powered By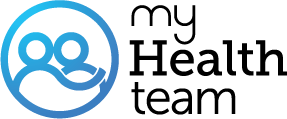 A MyHeartDiseaseTeam Member
I am new here and see there are a number of acronyms used and I can't seem to figure them all out.
So far I know SOB is shortness of breath and HCM is hypertrophic cardiomyopathy though I don't know what the M stands for.
Does anyone have a list of Acronyms commonly used when discussing symptoms, diagnosis and treatment of heart diseases and conditions?
The "M" is for the "Myopathy" in CardioMyopathy.
There is a variant of that, HOCM, Hypertrophic Obstructive CardioMyopathy
DM is Diabetes Mellitus
T1DM is Type 1 Diabetes
T2DM is Type 2 Diabetes
MODY is Mature Onset Diabetic Youth, which is referred to Monogenic Diabetes more these days, which is a genetic form of diabetes and only can be determined with a genetic test of the person and a genetically linked person, who gets the same result. There are 12 genetic mutations. I and my daughters have Monogenic Diabetes, Gene 3 variant.
I don't them all either. I guess will learn together as we go.
Join today!
Start meeting others who understand