Powered By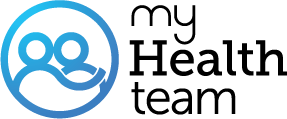 Real members of MyHeartDiseaseTeam have posted questions and answers that support our community guidelines, and should not be taken as medical advice. Looking for the latest medically reviewed content by doctors and experts?
Visit our resource section.
"I Have CHF And Kidney Disease. I Need To Lose Weight. Can I Take Adipex? It's A Prescribed Medication."

And Apple Cider Vinegar tablets to lose fat. I take 500 mg once a day, have lost 50+ lbs with CHF as well. Ten years since my quintuple bypass, pacemaker.
Yes, congrads on the weight loss!!! so hard to do and KEEP it off. I lost 30 lbs a few years ago ---recently up !0!!! Yikes. Is that due to heart issues??? However, this morning down a little---hope it keeps going that way!!
Who are the tablets manufactured by? Is it GOLI?
Wow. Really. Congratulations!
To Cardiackid174---Do you take cranberry extract tablets AND 2 one a day 25,000pills? and have for 4 years? Not clear about what you are taking.
Join today!
Start meeting others who understand