Powered By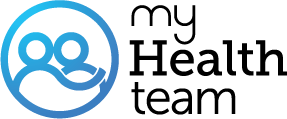 Does Anyone Else With CHF Have Experience With A Sudden Drop In Energy For Over 4weeks?
A MyHeartDiseaseTeam Member
I'm 67, diagnosed with CHF 4-1/2 years ago. Have decided to call my cardiologist. Two years ago my stress test was ok and I was even able to stop my BP meds because my BP stayed normal. Just looking for input as I'm new to this group. Thank you 🙏
I was never told I had an arrhythmia, though I wouldn't be surprised if I do. Thank you all for your input and suggestions 🙂
Hi ...diagnosed CHF 8 years ago...I'm 73 now. My fatigue comes and goes and I know some of it is due to chronic pain from spinal stenosis and neuropathy, not to mention allergy related COPD. If I do exercise that does not create pain then I am more energized afterwards. This might sound strange but drinking cold water helps me too. Human bodies are just a mystery! Blessings!
Do you know what type of CHF you have? Obviously you have an arrhythmia too. Fatigue will continue to be a problem.
When I was diagnosed with chronic CHF I had already had six weeks of low energy. I put it down to my rhythm being wacky. The doctor said it was common to be fatigued.
I am adding you to my team. Please check my posts for my story. Feel free to ask me anything!
Join today!
Start meeting others who understand