Powered By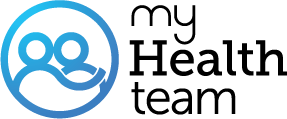 My EF Is Still 30 And My Doctor Says I Need An Implantable Defibrillator. Survey..should I Get It?
A MyHeartDiseaseTeam Member
I'm 70 years old, also have Anemia of Chronic Disease and severe sleep apnea. I know I have to make a decision. Just need some feedback.
Mine went down to 20 in November as soon as Dr put in the 3 rd wire I went up to 40. He was pleased
Absolutely and Apple Watch is the way to go. None of the others have the calling an ambulance feature if you fall and I have fallen twice and it has asked me if I need an ambulance one time I was at a hospital and one time my friend was already on the phone calling 911 and the fire station was on the on the other end of the block, so yes, an Apple Watch can save your life if you're not already in a place to be helped I feel a little safer walking around the house when my husband is out I seal a little safer going from the car into my doctors building alone. I just feel safer and that's more of a peace of mind is worth an awful lot. I have a series 7 it was about $300 at the time in January 2021 so it should be cheaper than that now OK keep it, Poppin❤️❤️❤️
Sounds like a much needed watch.
Absolutely! It is indeed a personal paramedic! That along with my medical alert bracelet and my IWatch .The watch is a lifesaver because if I fall and don't move for 15 seconds it sends for an ambulance to be sent to my coordinates! I feel Pretty Confident now about going out alone! It has been a life changer for me!
Yes. Its a portable paramedic
Only if YOU feel it would make you feel better. Nothing is a cure ... only help with symptoms.
Go for it. It's as non-risky a surgery as they come and the only thing it can do is good.
Yes!! Get it!! Got mine 7 months ago . My EF went up to normal range.
I have one follow your heart . Are you at ease with the Dr . Has he explained everything to you ? Make sure you're comfortable with your decision . Will it give you better life ? You'll know . I'll pray for wisdom 💗
Join today!
Start meeting others who understand