Powered By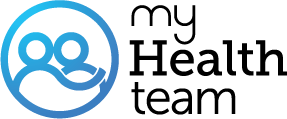 Real members of MyHeartDiseaseTeam have posted questions and answers that support our community guidelines, and should not be taken as medical advice. Looking for the latest medically reviewed content by doctors and experts?
Visit our resource section.
I have been prescribed Entresto for weak heart.Newer drug anyone taking and side effects? Waiting for insurance to approve as 580$ monthly here
I have been taking Entresto for 3 years now, and have had no side effects,but everyone is different. The company that manufactures Entresto is Novartis, I applied for and was granted a huge discount on my prescription ( I only pay $ 10.00 a Month ) my out of pocket would have been about $ 800.00 a month without Novartis's assistance. I can't afford anything near that. Check out their web site at Entresto.com and check it out. My Cardiologist says that I'm alive today thanks to Entresto, and I have no reason to doubt him !
Your doc may have a coupon for the firs month free at Kroger Pharmacies. First level of dosage, no real side-effects, but now I'm on double that dose, and feel pretty dizzy much of the time.
It seems all the new medication that works cost an incredible amount of money even with insurance
I been takeing it about 4 months. Other then being workout I don't have any side effects from it.
Anyone who is considering or takes entresto probably knows you can get your insurance to approve entresto and then you can immediately go on to the entresto website and print a card which allows you to get entresto from your pharmacist for $10 a month
Join today!
Start meeting others who understand