Powered By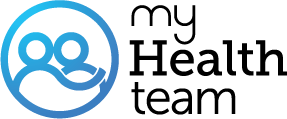 TAVR Has Been Recommended To Correct My Severe Aortic Stenosis. I Am Looking For Statistics On How Successful This Procedure Is.
A MyHeartDiseaseTeam Member
Find a high volume medical centers with that procedure and look for experts in the field.
When they do an ablation they burn some of your electrical impulses that are located in/near your sinus node. Before the procedure they warn you that it is possible that the procedure could destroy it. This was my 4th ablation. I did not have any problems with my first 3 ablations. All my procedures were performed at the Cleveland Clinic. Hope this helps.
I have had 4 ablations and the 4th ablation destroyed my sinus node. I had a pacemaker inserted about o e month after the last ablation. An ablation is not a bad procedure. The only problem is not being able to move or get up for six hours after the ablation. Good luck on whatever you decide!

I recently saw an electro cardiologist regarding ablation. Trying to make decision. As I knew already I am in constant afib but with controlled heart rate. Biggest complaint loss of breath during exertion. Not particularly brave about ablation. Any one have advise or experience.
omg that was a dangerous fall you have to be careful all the time. Are you on Warfarin?
I had aortic valve replacement done 2 years ago and I am doing okay. For me, it took some time to recover. I came home from the hospital too early and the moment I walked up the stairs to my bedroom, I fell right on my chest. My husband called 911 and they helped me up and I laid on the bed. I was a little shaky walking but I got better. Good luck to you.
I had my operation done for aortic stenosis complete success that was 5years ago I would recommend anybody to go for it my life changed so much I am now going to the gym and do an hour most days still have yearly tests but so far so good
IAM In that process now..do your own research on doctors and hospitals before you say I do....IAM Traveling 100 miles for my procedure.So far so good all tests and angiogram done next tavr.implant
Join today!
Start meeting others who understand