Powered By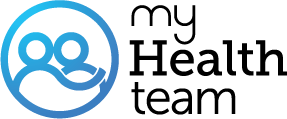 Real members of MyHeartDiseaseTeam have posted questions and answers that support our community guidelines, and should not be taken as medical advice. Looking for the latest medically reviewed content by doctors and experts?
Visit our resource section.
Does Anyone Here Drink Or Smoke?

I am down to 24 Bud Lights a day...Poop on my doc....
Yeah I smoke and shouldn't but when I have my boyfriend he doesn't like smoking so I stop about an hour before I pick him up and don't have one until 7p after I take him home. We spend abut 4 hours together 2 x week. and only occasional drink.
I vape, and have a drink on occasion. Red wine is supposed to be good for you but I like to mix it with fruit juice and ice in a blender. Just a little. Gives me a headache if I have more than one glass. I don't know if it because of the meds or what so I just drink one and it's all good.
@A MyHeartDiseaseTeam Member I quit smoking over seven years ago after I had a heart attack. I still miss it a lot but have not had a ciggie since then, nor will I. I find that beer isn't the same as it was when I was smoking, so I don't drink that but I do have wine sometimes. By the way, I was smoking and drinking a beer/tomato juice when I had a heart attack. Those days are gone, long-gone!
I drink one small glass of red wine nearly every day. I read it was good for you.
Join today!
Start meeting others who understand