Powered By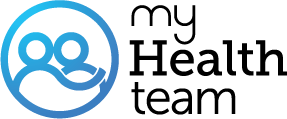 Is There Anyone Out There That Has Bad Side Effects From Taking Coumadin/warifin?
A MyHeartDiseaseTeam Member
I find I am always tired and have tummy problems. Also low energy. My meds have been switched around several times, the only thing that has been constant is the warifin. When I back off of it against my doctors wishes I find i eel better.
I agree with Txartist, If we wish to live a little longer, some of us must take statin drugs and be able to put up with some side effects. I take 5mg of Crestor(statin), every other night, not much. What is a person to do if they have heart issues, take the drugs or leave earth into eternity, everyone has a choice.
Let the doctors know how your meds make you feel. Bad side effects. They should try other meds for you.
Saw Heart doctor appointment on 3-24-22 the nurse did a EKG and the doctor said your in Afib 139 she said can you feel it no mam. Now I have a new med
and started it 3-25-22 this med has side effects I not happy with but she said I only be on it for a little while probably until June when I see another doctor at the same office as she is in he only comes once a month. She thinking of a pacemaker and blazes ion of my heart which he doe and she does not. Due.
Anyhow I ready to get going and get fixed.
Myself I TELL THE DOCTORS IF THEY WAT ME ON SOMETHING NEW I ASK WHAT IS THIS GOING TO HELP HOW LONG AND IF i DONOT LIKE ANSWER THEY GET A NO i AM NOT TAKING IT.
YOU have a right to say something about your body they DONOT KNOW A D__
THING ABOUT OUR BODYS. IUSUALY DONOT GET A MUCH FROM DOCTORS NOT SEE MY WAY,
I have Afib and over weight, but getting PT and home health. I feel that my knees are hol;;ding me back but I make them go, they are bone on bone I take eliquis 5mg twice daily. I had a heart faller in May of 2020. I Look at each morning as a gift from God that am up I going to do the best i can. Yes It is frustrating not to do the thing use to but you can take a walk in a park or around your house or Apartment. In the morning and a hat to keep you cool. Jaye just do what you can and enjoy something different. I do not know where you live I live in Texas and Summers here are HOT. Praying for you Deb.M.
The fatigue is so depressing. I used to be such an active person...flight attendant, ballroom dancer, tennis and down-hill skiing. I always had a million things to do. Now, when I get up in the morning and put my feet on the floor, my first thought is, "Well, what kind of day is this going to be?" Its soooo frustrating.
I am taking a half tablet 2 times a day at 25-26 mg doses (small dose) and my blood pressure be low in am. I wish I could tolerate a higher dose of my ef.
I was taking entresto and it drop my blood pressure l almost fainted 3 times at work
Well, the way I look at it. Nobody's forcing me to do anything. The doctors are giving us these meds to keep us alive. You have a choice put up with some side affects or be dead. Now if you don't mind being dead tell your doctor you don't need him or the meds anymore. He won't force you to take them. I personally love life and I want to live so I will put up with a few side affects to stay on this earth. The medicines have been keeping me alive for the last twenty years.
When I had problems with a med I talked to my doctor and he either changed the dose or changed me to a different med. and the side effects went away. So just sayin.
Tired has become the new normal so I listen to my body although the mind wants me to keep going. Sometimes I'm able to push through the tired others days no.
I won't take statins, too many people have awful side effects with them and I have enough with the heart medications I need to take. At the end of the day we need to have quality of life, no one lives for ever, and need to enjoy every day.
Join today!
Start meeting others who understand