Powered By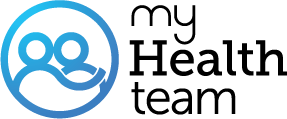 Real members of MyHeartDiseaseTeam have posted questions and answers that support our community guidelines, and should not be taken as medical advice. Looking for the latest medically reviewed content by doctors and experts?
Visit our resource section.
Hello, Can Upper Respiratory Infection Effect The Heart?

I've had a upper respiratory infection for almost 3 weeks (not Covid). Went to doctor and was given Amoxicillin 875mg x 2 daily for 10 days. Since this infection began my heart has been beating slow (52) then next day high (107) along with palpations. Doctors checked me out with blood work and x-rays and results were fine. EKG showed bradycardia and first degree AV block. I was fine until I got this respiratory infection. Any advice? Thank you!
Join today!
Start meeting others who understand