Powered By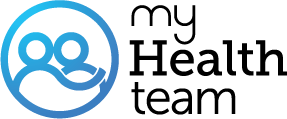 A MyHeartDiseaseTeam Member
Has anyone on Coumadin experienced having an issue with low iron? I had been in the hospital since my surgery due to some symptoms of palpitations and light headedness, and even some episodes of blurred vision. I check out ok cardiac wise every time I get checked out for this, but this past hospital visit had I was told my iron levels were low and needed supplementation, kind of as an afterthought on my way home. Looking it up it seems these symptoms could be due to the low iron and the low iron could be due to the coumadin. Has anyone else run into this?
My is due to CKD. Dizziness is extreme. . Have you had any iron infusions? (Plasma given intravenously). When mine gets too low they do the infusion 2x a week until it starts rising. My Liver specialist does it in his office as does my Cardiologist or Kidney Specialist…whoever orders the blood work first. I'm a frequent flyer at the Lab! Best wishes, I hope you find some answers.
no i do not take that pill but yes i heard it does weird things to the body, i would ask Dr to take me off that pill and give me something different. hope all will go well.
I have low iron do to Kinney disease.
I have had palpitations, lightheadedness, fatigue.
Thanks for your reply, AudreyGrove. I hope things turn out well for you! Can I ask what type of symptoms you have been experiencing? Are they similar at all?
Yes, I have. I'm also getting checked out to see if I am bleeding internally. Something one of my cardiologists recommended. Hope you situation gets better soon.
Join today!
Start meeting others who understand