Powered By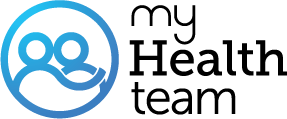 A MyHeartDiseaseTeam Member
Has anyone been prescribed Amiodarone for afib? When in hospital for 3 months , it was prescribed as I guess I had serious case. They lowered the dose from 400mg to 200mg when I came home. On a cardiologist phone visit my dr said I don't have afib (it's the kind that comes and goes). So why am I on Med for afib? Looked up Amiodarone and it is very toxic and I have ten of the numerous side effects! It is a very long time (weeks and months) to get out of the system. Anyone have it and how long did it take for you to feel better? My life is the pits until almost noon and I have to push myself through the rest of the day. Food preparation is very difficult as is everything else!
Just given. However I already have energy issues and rest continuously. He said to call him if slightest issue. He's starting me on 400x2 for 3 days than 400 1x daily. I have had AFIB for 20 years and when I saw him on Friday for echo it stayed higher than the usual high. May God bless us all.🙏🙏🙏😇😇😇
I have VTac.. pacer/ defibrillator. Got shocked 3 times in the past 2 months. Was put on Amiodarone.
I hate it.. was on it for about 8 months previously. I'm on beta blockers and was on a high dose of mexilitine for 7 months.. ended up getting shocked. I'm back on amiodarone again.. They started me on 100 mg for 4 days then 800 mg x 1 wk, then 400 for a week.. was on 200 for a few weeks now 100 mg a day. I'm trying to get an appointment with another highly respected EP.
I've seen several and they all say I can't take any of the other meds due to having a long QT.. i feel like a time bomb waiting to go off!
Please pray that I can get an appointment quickly with this new Dr.. he is 6 hrs away.. I've been to several other 'experts'.
I also have a genetic defect an have been ablated.. i'm told i need another ablation but it may not work due to all my scar tissue from my genetic disorder.. i have developed severe anxiety lately and having therapy for that now too.
The extended use of it nearly did me in. I've since read the side effects of Amiodarone and I had ten of them. Unfortunately it remains in your system for weeks after you stop it but eventually I'm rid of it and my pcp put it on my chart to never prescribe it for me again. I believe I was in an emergency crisis in the hospital with afib and it was useful but should never have gone home with it!
In 2020 I had an ICD (pacemaker/defibrillator) placed due to VT and my cardiologist 'frontloaded' amiodarone for several hours. I was miserable with terrible chest pains every time I breathed in - all night long and into the next day. No one seemed to know the cause (???????) and it did not go away until 2:00am the next day. But I was put on the pill. Less than 6 weeks later I became very ill with 2 pleural effusions (one either side of my heart) and pericardial effusion. No one came right out and told me, but I was taken off the amiodarone and put on mexiletine.
I also have congestive heart failure so it was a horrible/dangerous time - I am told I almost died in the ER at the heart hospital. Use in an emergency situation may be warranted, but any long term (and by that I mean weeks) is, in my opinion, very dangerous. It is labeled a "Black Box" drug.
Thank you for bringing this question forward - people need to be aware.
Please if you can get off that drug, it almost killed me, I had so many side affects, mine was given to me in an emergency setting to wait for Pace maker / defib, I have Ventricular Tachycardia, on reg blood pressure meds now an my Cardiologist said he would not have kept me on it for longer than 1 week , was on it for 2 months, once out of my system I was doing great with my EF of 30 back to 53 now, he put in my chart --ALERGIC TO Amiodarone, very dangerous drug, do not take they have others stuff that works well and better, safer, God Bless
Thanks Fred. I did just that but took it to my primary and she has it written in my chart that I am never again to be given a subscription for it! Your reaction to it was more severe than mine and I felt like it was killing me! Glad you found a cardiologist that listened to you. Hope you are well and enjoying the coming of Spring. God bless.
Amioderone almost killed me. My cardiologist wouldn't take me off of it even after I told him I was having every side effect listed. Soon after I had a bilateral pneumothorax, both of my lungs collapsed at the same time. I was put on a vent and my family was called in to discuss "next steps." Fortunately, I had gotten an appointment with a world class cardiologist for a second opinion before all this happened. He told me if I continued to be treated like I was, I had a 20% chance of living 6 months, 10% chance I'd make it a year. The first thing he did was take me off amioderone. Amioderone can destroy your lungs. I would suggest you see another cardiologist and explain your problems with that poison. You shouldn't change any med without medical advice, but what I've read says discontinuing has little risk. You may want to check this out. Good luck!! https://www.drugs.com/tips/amiodarone-patient-tips
Hi Mike
I was on it for 7 months so maybe why I'm still affected by it. My primary said she would never put her patients on it! She thinks it should be gone by now but I know how I feel. I'm having carpal tunnel surgery in June and July. Drug can cause neuropathy and wonder if it is responsible for this too. Scary drug and she put on my chart to never give it to me again.
I was on this med, and I had bad reaction to it, begged dr to take me off, was given in ER , and went home on it, only on it for 1 month, my regular cardiologist I asked him if he would have done the same thing in ER, had V tack, he said yes to all that was done including pace maker, and blood pressure meds, but he said he would have only kept me on it for a little while and eventually taken me off, very dangerous drug, been off it for 1 week now and feeling better but takes 2-3 weeks to clear system
Join today!
Start meeting others who understand