Powered By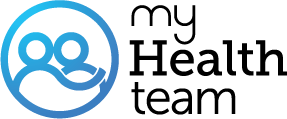 A MyHeartDiseaseTeam Member
I recently was diagnosed with Cardiomyopathy and my EF is 30. Taking meds to try to bring it up, but think I'm facing an implanted defibrillator and it freaks me out! I am wondering if people are glad about getting one or are there regrets? What are the challenges of living with one?
Yes, I am having a Pacemaker/defibrillator on April 13th! My EF was 40 but went down to 25-30! I can let you know!!
I had a pace maker/defibrillator Put in Oct 27, 2021 , my ef rate is 20% been that way for two years.its a Pease of mind.we should see if my ef gets worse or better in a year. Or stay the same.
Thank you for your reply and I wish you well.
If I thought the defibrillator would do more than stop cardiac arrest I would think about it, but, from what I know it won't actually help to improve your heart.
Having serious heart disease is certainly a humbling experience.
I had an pacemaker/ defibrillator put in 2015. I then was diagnosed with tachycardia. I had already been diagnosed with AFib, and Cardiomyopathy. But I was truly concerned about having something inside me for the rest of my life. But I can say I dont even know it's there, and I also feel comfortable having a little insurance. It has never fired. And my last interrogation I was told I still have 10yrs before I need it replaced and 5yes before I need the battery changed..But I still have bouts with my AFib, and that is no joke with I fell my heart fluttering. It makes dizzy and nauseous not to mention passing out. But God is still blessing me. God bless you all too.
My EF is 25 and seems to stay there. When I had the Widow Maker a year and a half ago, the lower part of the L ventricle died and I was told that the EF will stay there because of that. I too have a defibrillator and thankfully it has never gone off. I went to cardio rehab and then joined a gym. Then COVID hit and I put my membership on hold, but intend to go back. I try to follow the heart diet and mostly do, but of course I cheat once in awhile. Just waking up every morning is enough incentive for me to be happy and make the best of my life as it now is. God bless you as well.
Wonky Donkey Heart,
Thanks for your posting. You have really been through a lot and have such a positive attitude. I really need to work on my gratifications.
Hello Connie, good to see your EF improve some; I have an EF of 20-25% and also take the small dose of Entresto, I have a defibrillator, did your pacer part malfunction? Why put you in hospice at EF of the 20's. Take Care and keep keeping on.
number one i think i was very fortunate that it did improve. From what I understand it's rare to boost one up when EF was 18%.
My doctor wasn't shy about prescribing lots of meds. Blood pressure, Carvidial for my heart, diaretics to keep fluids out of my lungs, on and on.
But i really do feel i embraced the lifestyle changes that i have to make.I attended a Cardio Rehab class that got me exercising regularly, watched my diet and my fluid intake.
However, i'm far from perfect with these things. I slip a lot! chocolate here, milk there...and I've been totally off the charts for the last few days. I'm going in Thursday for the results of my echo, we'll see how succesful things are going.
What do you think caused your EF to improve? I'm trying to understand my treatment
Join today!
Start meeting others who understand