Powered By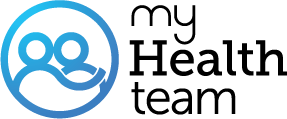 Replacement Aortic Heart Valve
A MyHeartDiseaseTeam Member
I had a pigs aortic valve replacement 12 years ago just wondered how long they last I'm now 72
I had a mitral valve ring 2010 said 5-7 years . Had some issues but I'm still here .
Agree check with your cardio
My brother-in-law had a pig valve replacement about 40 years ago and he was told they only last about 12 years. He wouldn't go back in to get another one and died. He was about 45 or 50 when he died. You need to get in touch with a cardiologist right away, I would say.
I'm now 80 and Dr. Doesn't seem anxious to replace mine!
Had 2 stents in Aortic back in November. Dr. said valvue not quite ready for replacement, but feeling tired an short of breath most of the time. Any one out there experiencing this, would love to hear. Also on oxygen as needed!
i was told about 15 years it would last. i was 78 when it was done.
so very sorry to hear that.
Years ago my brother-in-law had the valve replacement with the pig valve. They told him he needed to have it replaced after 12 years. He didn't want any more surgery and died within a year or two. He was only in his forties or fifties when he died.
will be thinking of you and hoping all goes well.
Join today!
Start meeting others who understand